Lingu revizad

Di artikel nud lingu revizad.
Di artikel se u skiz

Prijim elde abuno ja od vi konade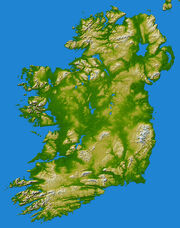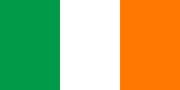 Iria se u Europan isel siten siten intra Iri mar id Atlanti oséan, west a Gren Britia. Su ja un fìnd de republik Iria id Nordi Iria, u part Unizen Rainu. Ji Iri nom se Éire id ji Latini nom, Hibernia.
In Iria dom 6,3 milione liente: 4,5 milione in de republik Iria id 1,7 in Nordi Iria.
Geografij
Edit
De isel Iria av un suplàs 84 412 km2. De apstàd intra de nordi id de sudi kipe se 483 km, id intra west id ost, 275 km.
Ji klimàt vid amelen pa de Gulfi Strom. Vimas se mel (ki u midan temperatùr 4˚ a 7˚ in Janvar id Febrar), id somas, fric (14˚ tis 16˚ in Ʒul id Agùst, ki kibe tis 25˚).
De pri polkad Iriu avenì in de VIIIi tiljàr for ni ev, wan de klimàt vidì maj varmi ki de rutràj de jasikape pos de posni jasi ev. Kelte avenì beròn de sesi suntjàr for Krist.
Ad blocker interference detected!
Wikia is a free-to-use site that makes money from advertising. We have a modified experience for viewers using ad blockers

Wikia is not accessible if you've made further modifications. Remove the custom ad blocker rule(s) and the page will load as expected.