De nom de caki figuris in Uropi.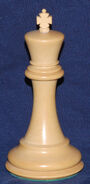 Andubim in tale lingas.
Dama, raja
Edit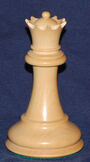 Usia vezìr, lu se de maj finden vorde. Parkà ne garo obe vorde wim in Katalàni, Espàni, Franci, Rumàni, Esperanto, Polski, Slovèni, Bulgari ? Vezìr o ministor sem uskluzen par in mole lande ministore jeg nun vezi rola su kambipolde.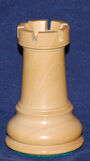 Di se de maj komùn vord, subetàl is un ajùt de neri vorde wim kastèl o fort (Indonesi benteng).
Kwal, kwalor
Edit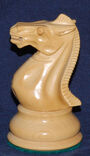 Nu moz garo obe vorde wim in Afrikaans (perd, ruiter).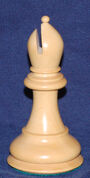 Obte je vid uzen in mole lingas  de vord elefànt vid uskluzen par je se geograficim limiten a eki lande. Biskòv vid os uskluzen par je se limiten a un religiòn. Sim ka rest je ? Matin (o cestor) se mati id un irad: je rest no renor (u persòn we ren id u mesendor) wim in Doski (Laüfer), Nizilandi (loper), Dani (løber), Norveji (løper), Romanci (currider), Esperanto (kuriero), Polski (goniec). Un alten interesan mozlid sev stiror (Tceki střelec, Slovaki strelec) o cagor (Serbi, Kroati lovac, Slovèni lovec), ba je se tio limiten.
U vord we vid uzen in alten jege. Wim in de magi majsad lingus, di vord ven od pod (Lat. pes, pedis): pion, pedone, peón, peó, pedes, peoi, peão, pe∂, pezh-gwerin, pėstininkas… id os Slavi vorde wim peška, pešiak, pišak, pešak, pěšec we sin podan (VZ Rusi идтн пешком "idti peckom"  = ito podim). Sim se os de vorde wim piyada, pijoda, pyjada we ven od Persi pyāda o Hindi pyādā. Je sin obvizim poditor, podisoldàt  wim de Lituvi vord pėstininkas.  
Cak id cak-mat
Edit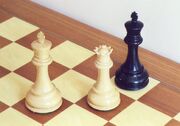 Di uspresade ven od de Persi vorde shah mat = de raj se nizbiten.
Altene lingas
Edit
Ad blocker interference detected!
Wikia is a free-to-use site that makes money from advertising. We have a modified experience for viewers using ad blockers

Wikia is not accessible if you've made further modifications. Remove the custom ad blocker rule(s) and the page will load as expected.